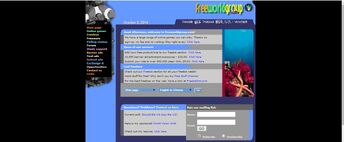 FreeWorldGroup was started in 2003 as a family friendly site for playing online games. This page is here to show how the site has evolved over the years.
FreeWorldGroup existed in a few forums for a while before 2003, but not as a site dedicated to games. Eventually, in 2003, the admin, Mr. Orange, started the website for playing family friendly games. In the early 2000s, there was a chatbox, but it was removed soon after it was added because it got out of control. However, later on, in 2007-2008, a chat box was added yet again, this time with management.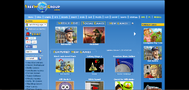 The forum was added on August 27, 2009. During the time the chat box and forum were added, there was a huge community growth. In 2006, the site started making its own games. Before that, it paid others for games.